St Lucian jewellery maker Adam Cadette was inspired to start his small business in May 2016 by his first daughter Ethany. She was born with Downs Syndrome and Adam wanted to make jewellery that symbolised her strength and determination.
Unfortunately, Ethany only lived for a few months, but Adam remained committed to the business and has now expanded it to offer a range of items which can be uniquely personalised with a name or message.
Yello spoke to Adam about his artisan brand and the challenges he has faced and overcome to make a living from creating handmade jewellery.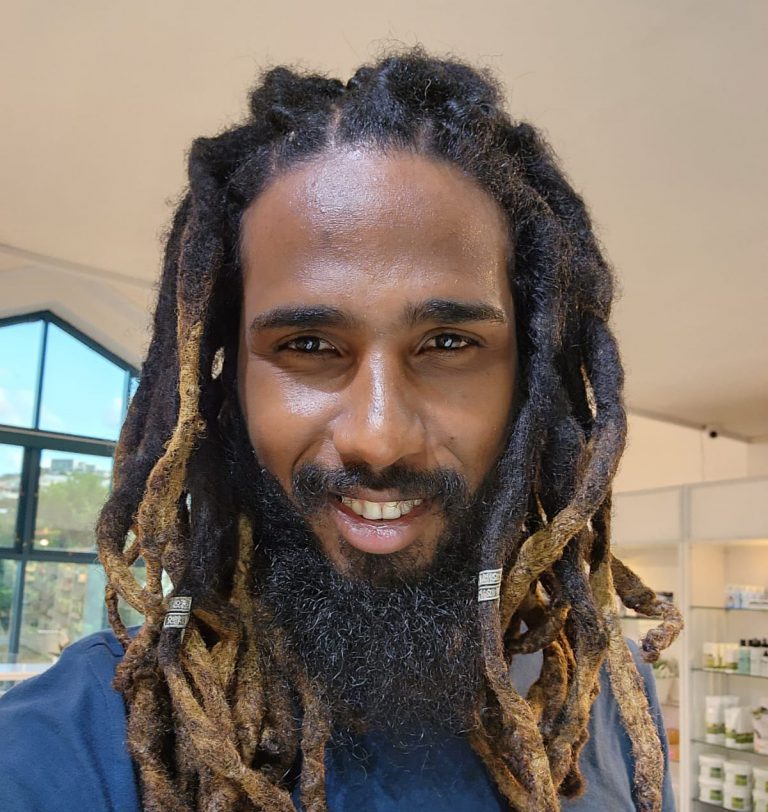 Describe yourself using three words.
Ambitious. Strong-willed. Inpatient.
Please tell us a bit about your background.
I was raised between Marchand and Bocage in Castries by my mum. Initially I attended the Bocage Combined School.
When I was about nine years old, my mum moved to the US, so I went to live with my grandmother in Bishop's Gap until I was about 13. Then I went to Castries Comprehensive School.
My three favourite subjects were art, social studies, and business. I also always really liked poetry, decoration, tie-dying, and drawing.
What were your initial career plans?
I wanted to go into art because I really liked arts and crafts but so many people told me that I couldn't make money doing it. It put me off and meant I didn't really have a clear direction when I left school.
Three months after leaving school I went to work as a porter in the warehouse with Massy Stores which was then called Consolidated Foods (CFL). I was there for about seven years, gaining promotion after promotion, so I was a senior warehouse supervisor when I left.
But even while I was working at Massy, I always knew that I wanted more, so I took advantage of internal and external courses and programmes, and I was leaning towards supply chain management and procurement.
Eventually I moved to a few other companies but since CFL I have not stayed with any company for more than a year. It was at this time that I started making bracelets on the side.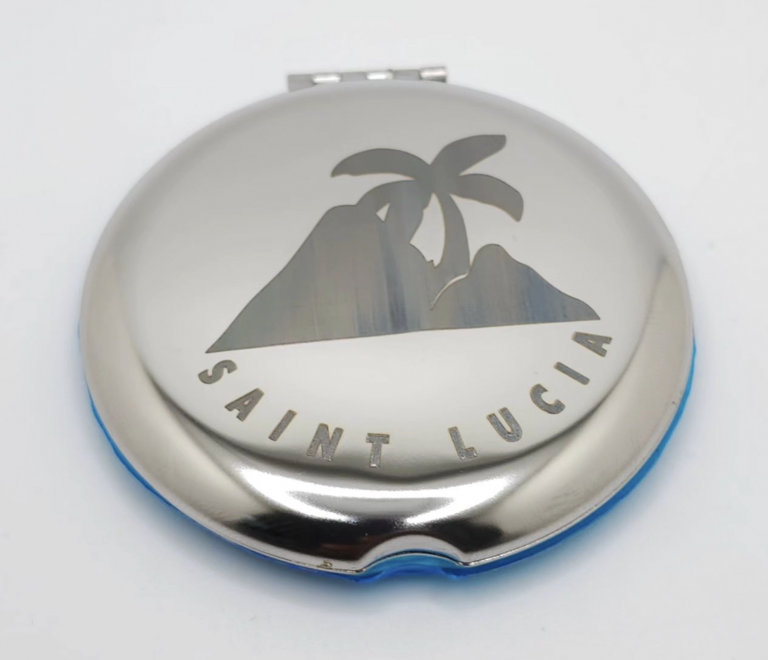 When / why did you start your own business 'Ethany's Creative Designs'?
I started my business around May 2016 after my first daughter was born. I wanted to do something meaningful and dedicated to her to symbolise her strength because she was born with Downs Syndrome. My business is named after her but unfortunately, she passed away just a few months later in October.
I started out by going down to Castries flea market with my bracelets and selling them on the side of the road. I remember the first time I went out I made quite a bit of money which encouraged me.
When my daughter died, I did feel like stopping, but then I felt like it was the only piece of her that was left.
Of course, I still had people scorning me and saying I could not support my family with this, but it didn't matter because I knew I wanted something more and I had to push for it. I had a clear vision as to where I could see my business going and I wouldn't give up.
Every now and then I would still get a job but then I realised that I couldn't dedicate enough time to my own business.
So, my product line started to evolve with charm bracelets and more personalisation which I noticed was doing very well so I planned to get a hand stamping machine or a laser engraving machine.
But then I ended up getting another job for six months and that was a reality check for me as to how cold some employers can be. I had challenges with a manager, but I made a lot of sacrifices for that company, and my contract wasn't renewed. I actually laminated the termination letter they gave me as a reminder of what I went through and so that I will never work for anyone else again.
At that time, I had someone assisting me with selling my products at their kiosk, but that didn't work out for too long. So, I spoke with the Mall's manager, and in 2019 they gave me another kiosk which did very well. Eventually I got a loan, and I was able to move to a permanent position in Rodney Bay.
What kind of products do you make and what materials do you use?
My business has really expanded to include engraving and personalisation of keyrings, pens, flasks, and tumblers, along with jewellery but even when I do custom engraving, I try to add a handmade element to it, to mix it up a bit.
I also do laser cutting with wood, leather, and acrylic to make coasters and small signs but I still handmake jewellery with crystals, shells, and natural gemstones and I have a nautical line made with ropes and cords.
I usually work with stainless steel because it is good quality and I incorporate brass and copper as well.
Where do you get inspiration from for your designs?
Most of the time I just need to keep my hands busy which means that my items are one of a kind because I don't duplicate them. Whatever is in my head at that time I just do it.
Who are your customers?
Mainly local people although I am trying to attract more tourists. I wanted to cater more to locals because the tourist season is on and off and I have had a lot of support from locals which kept me afloat.
I'm flexible in terms of orders so if someone sees something online, I can ship outside of St Lucia, but I think it's best to come to the kiosk and see the products.
How do you plan to develop your brand over the next 12-18 months?
Right now, I engrave metal, but I would like to get into cutting metal as well. I also have some new products coming in which can be personalised. I strongly believe that the future is bright for me and my business.
What do you love the most about St Lucia?
I like the laidback nature of the people. It's not as busy here as somewhere else like New York or Miami so there is a relaxed atmosphere. You have time to have a conversation rather than always being on the go.
What advice do you have for aspiring entrepreneurs?
If you have a plan, agenda or goal, limit who you tell about it, just go ahead and do it and let people see. Most times people instil their own fears and insecurities onto you and will try to discourage you, but I believe that 'where there is a will, there is a way', so you must stay focused on whatever you want to get done.
If there was a film made of your life, what would it be called?
"Just carry on".
—
See more from 'Ethany's Creative Designs' on Instagram and Facebook.